Our Company Formation and Secretarial Service is great value for money.

The PJR Limited Company Formation service, helps clients create and set up new companies, as legal entities.
Decide on the name of your new company and subject to availability. The company will be incorporated within 24 hours. We'll send your company pack to you as soon as possible.
Limited companies can be very tax-efficient for most types of businesses. They can set-up with an initial capital of £1. Limited companies require only one Director. As it stands, profits are taxed at a rate of 19% falling to 18% for the year starting 1st April 2020.
PJR can set up your limited company for you for only £99 plus VAT. We offer it completely free for new companies with their first-year accounts.
Company Secretarial Services
Why PJR can help by carrying out the company secretarial duties for clients.
Filling the role of Company Secretary whilst running a business can leave people short of time to comply with the Companies Act. You need to be aware of how this legislation affects your company and its Directors.
The PJR services include…
• Preparation and filing of Statutory returns
• Preparation of Documentation (includes minutes and resolutions).
• Maintenance of Statutory books (share register, minute book, etc…).
• General advice on Company Law
PJR offers a full range of accountancy services to clients all over the UK. To find out more about our company formations and company secretarial services
Please call us on 01702 546360 or email info@pjraccountancyservices.co.uk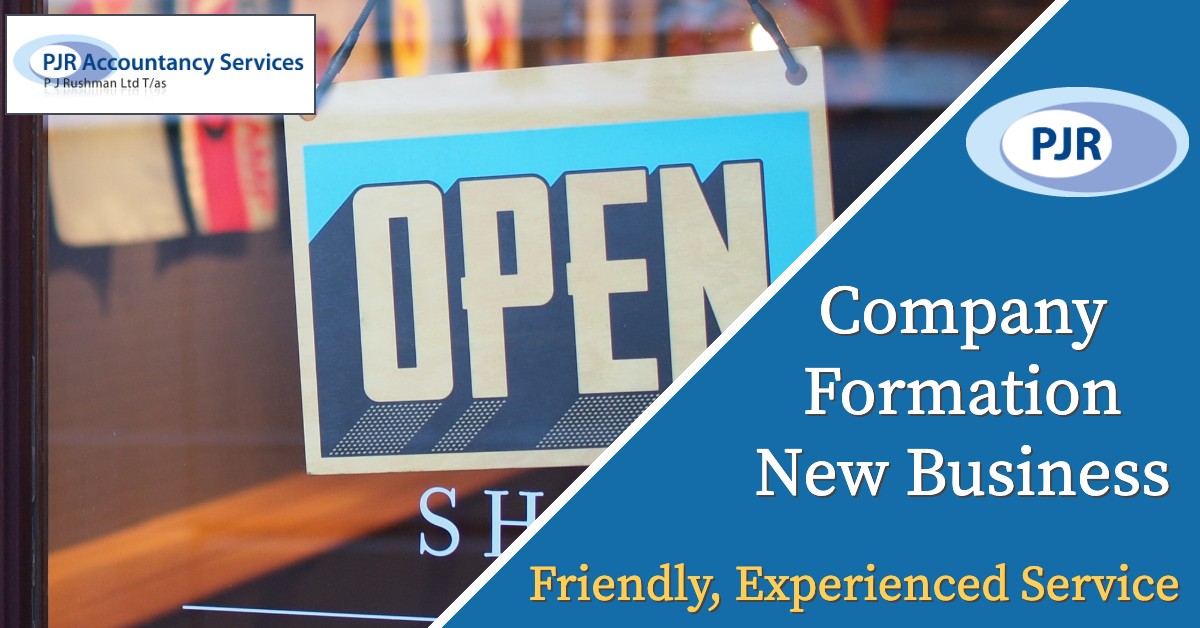 Company Formation Options
The PJR Company Formation Package | Options includes…
1.    Advice on the "Pros & Cons" of Incorporation
2.    Appointment of Directors
3.    Appointment of Company Secretary
4.    Issue of Subscriber shares
5.    Registered Office services
6.    Recording the necessary minutes and resolutions
7.    Opening a Business Bank Account
8.    Tax review prior to company formation
9.    VAT registration (if required)
10.  Company registration for Corporation Tax
11.   Set up of Company PAYE scheme
12.  Book-keeping set-up advice
13.  Business Planning